Main Theme
A Giant Step towards Environmental Awareness: From Green Composites to Aerospace.
Suggested Topics
Active and Passive Health Monitoring
Aerospace Applications (Symposium Expected)
Biomedical Composites
Biomimetic Composites
Carbon and Ceramic Matrix Composites
Damage and Its Evolution in Composites
Delamination and Matrix Cracking
Durability and Aging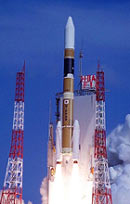 Emerging NDE Technology and Reliability Issues
Environmental Awareness and Life Cycle Analysis
General Industrial Applications
Green Composites
Impact and Dynamic Response
Information Technology Applications
Infrastructure Composites and Applications
Interlaminar Reinforcements
Interphases and Interfaces
Joint and Bearing Behavior
Low Cost Composite Technologies
Matrices (Polymers, Ceramics and Metals)
Mechanical and Physical Properties
MEMS and Morphing Fundamentals
Metal Matrix Composites
Multi-functional Composites
Multi-scale Modeling
Nanotechnology Composites
Probabilistic Approaches and Design
Processing and Manufacturing Technologies
Reinforcements: Mechanics and Properties
Repair Technologies
Structural Response and Design
Technology Transfer
Testing: Mechanics and Methodology
Textile Composites
Please note that the conference is not limited to the above topics. If you have ideas for additional topics, please feel free to contact the organizers' mailing list: iccm16loc@chofu.jaxa.jp.
While the scope of the conference is broad, high-quality papers will be guaranteed through a careful review and selection process, in following with the tradition of ICCM. Relevance to the conference, accuracy, originality of ideas, and significance of the results will be evaluated during the review process.
Plenary Lectures
Please nominate a world-leading researcher or engineer in composites as the plenary lecture speaker by using the form downloaded here. The organizer will prepare 9 or 10 seats of plenary lectures including the "Scala" Lecture. The selection will be conducted by the local organizing committee except for the "Scala" Lecture.
| | |
| --- | --- |
| Plenary Speaker Recommendation | |
| | |
| --- | --- |
| A recommendation form shall be sent to | iccm16loc@chofu.jaxa.jp |
Tsai Best Student Paper Award
The "Tsai Best Student Paper Award" will be commenced at ICCM-16 after some discussions in the ICCM Central. For the detail of this award, please see here.

Undergraduate or graduate students are eligible provided they are enrolled at universities at the time of submitting their abstract and are the first author and presenter of the paper. Students may be nominated by their advisors or themselves using the form on the web site. The deadline for applications is the same as the full paper submission deadline. Papers should be submitted in the normal way.

Applicant shall submit a filled format downloaded below together with a letter from the Advisor or other person in authority on university headed paper confirming the student's status and anticipated date of graduation by the deadline.

The organizer strongly advise to all eligible students to apply this award and all potential advisors to encourage them.
| | |
| --- | --- |
| Application Form | |
Award Application Submission
iccm16paper@chofu.jaxa. jp
(Available in the end of February, 2006)
Specialist Sessions
Some specialist sessions will be organized by the world-leading researchers.
Examples of the well-defined sessions by the end of June 2006 are as follows:
Session Title
Organized by
Structural Health Monitoring on Composite Structures
Professor Nobuo Takeda
Professor Alfred Guemes
Advances in Composites Applications to Aircraft
Dr. Takashi Ishikawa
Innovation & Sustainability of Infrastructure with High Performance Composites
Professor Zhishen Wu
Professor Vistasp M. Karbhari
Professor Bjorn Taljsten
ONR Session for Marine Composites
Dr. Yapa Rajapakse
Professor Yasushi Miyano
Bio-degradable and Bio-composite materials
Professor Alan Kin-Tak Lau
Dr. Girma Biresaw
Professor Fritz Vollrath
Delamination Characterization
Dr. T. Kevin Obrien
Dr. Paul Robinson
Professor Masaki Hojo
Metal Matrix Composites
Professor Nikhilesh Chawla
Professor Krishan@K. Chawla
Dr. Javier Coleto
Composites Testing and Model Identification
Professor Michael Wisnom
Professor Masamichi Kawai
Professor Fabrice Pierron
Related Events
Some related events, official or non-official, may be planned.